Welcome to the ETRIA Portal: the official website of the European TRIZ Association, where we inform public about
our activities and events, and maintain a virtual venue for the ETRIA community to communicate and collaborate.
Please note that some functions of the portal are only available to the registered members of ETRIA.

LATEST NEWS:
UPCOMING EVENT:
ETRIA World Conference TRIZ Future 2020
Systematic Complex Problem Solving in the Age of Digitalization and Open Innovation
October 14-16, 2020, hosted by the Technical University of Cluj-Napoca, Romania
Call for papers and important dates: www.tfc20.eu
PAST EVENTS:
ETRIA World Conference TRIZ Future 2019
"New opportunities for innovation breakthroughs for developing countries and emerging economies"
October 09-11, 2019, Marrakesh, Morocco, hosted by the ENSA Marrakesh, Cadi Ayyad University

http://tfc19.ma/

ETRIA World Conference TRIZ Future 2018

ETRIA World Conference TRIZ Future 2017
"Bridging creativity in science, entrepreneurship, industry and education"
October 4-6, 2017, Lappeenranta, FInland

Organizing Committee Responsible Persons:
Local Organizing Committee Co-Chairman: Dr. Kalle Elfvengren, Riitta Salminen (LUT, Finland).
Scientific Program Chairman: Prof. Leonid Chechurin (LUT, Finland and SPbSPU, Russia), Co-Chairman: Prof. Gaetano Cascini (Politecnico di Milano, Italy)
Offical Conference Page: http://www.lut.fi/web/en/tfc2017
Click http://www.lut.fi/en/lut/ for a quick tour thru LUT

ETRIA World Conference TRIZ Future 2016
October 24-27, 2016, Wroclaw, Poland
PAST EVENTS:
ETRIA World Conference TRIZ Future 2015: "Creating Value for Customers and Society"
October 26-29, Berlin, Germany

Impressions from TRIZ Future 2015:
Video feedback of the event: https://youtu.be/LleTGME1feQ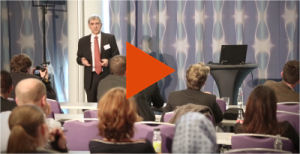 ETRIA World Conference TRIZ Future 2014
October 29-31, Lausanne, Switzerland
The 2014 issue of the TRIZ Future Conference took place from the October 29th till 31st at EPFL Lausanne, Switzerland.
ETRIA World Conference TRIZ Future 2013
October 29-31, Paris, France
ETRIA's TRIZ Future Conference 2013 took place in Paris, France on the 29th–31st October 2013. The Conference was organized by the Ecole Nationale d'Arts et Métiers (Arts & Métiers ParisTech) of Paris, ETRIA - The European TRIZ association, and was sponsored by CIRP, the international Academy for Production Engineering. The conference gathered about 140 registered participants. The Conference featured 3 tutorials and 79 presentations in total including keynote talks and presentations at plenary sessions.
Click here for more information about our past conferences